Posted in
All
,
Firmware
,
Software
,
Unlock & Jailbreak
on Sunday, February 6, 2011 by admin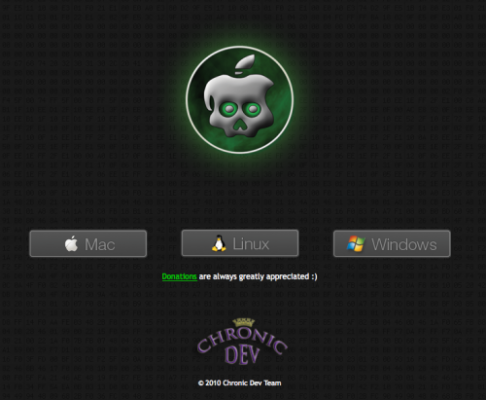 The Chronic Dev-Team has released Greenpois0n for Windows which brings an untethered jailbreak to iOS 4.2.1 devices. You can jailbreak iPhone 4, iPhone 3GS, iPod Touch 2G, iPod Touch 3G, iPod Touch 4G, iPad.
You can download the latest version of GreenPois0n from here.
Tags:
2.1
,
3G
,
3GS
,
4.2.1
,
4G
,
Ads
,
download
,
GreenPois0n
,
iOS
,
iOS 4
,
iOS 4.2
,
iOS 4.2.1
,
iPad
,
iPhone
,
iPhone 3G
,
iPhone 3GS
,
iPhone 4
,
iPod
,
iPod Touch
,
iPod Touch 2G
,
iPod Touch 3
,
iPod Touch 3G
,
iPod Touch 4
,
iPod Touch 4G
,
jailbreak
,
POI
,
sed
,
test
,
tethered
,
tethered jailbreak
,
untethered
,
untethered jailbreak
,
Windows
,
джейлбрейк
,
джейлбрейк iOS 4
,
скачать