Posted in
All
,
Firmware
,
Software
,
Unlock & Jailbreak
on Monday, February 21, 2011 by admin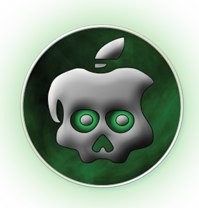 The Chronic Dev Team has released Greenpois0n RC6.1, a new version of their 'untethered' iOS 4.2.1 jailbreak tool which now includes an update that disables Apple's means of protecting the iBooks application from jailbreakers.
Recent Greenpois0n changelog:
RC6.1: comex 'hunnypot' iBooks fix, don't overwrite animate if it already exist
RC6: Apple TV 2 support, fixed emulators compatibility issues with greenpois0n
RC5.4: Verizon iPhone 4 is now supported !
Greenpois0n RC6.1 supports iPod Touch 2G, iPod Touch 3G, iPod Touch 4G, iPad, iPhone 3GS, iPhone 4, Verizon iPhone 4 (iOS 4.2.6) and Apple TV 2G.
You can download the latest Greenpois0n RC6.1 here.
Tags:
2.1
,
3G
,
3GS
,
4.2.1
,
4G
,
Ads
,
app
,
Apple
,
Apple TV
,
Apple TV 2G
,
application
,
Chronic Dev Team
,
comex
,
download
,
DRM
,
GreenPois0n
,
iBooks
,
iOS
,
iOS 4
,
iOS 4.2
,
iOS 4.2.1
,
iPad
,
iPhone
,
iPhone 3G
,
iPhone 3GS
,
iPhone 4
,
iPod
,
iPod Touch
,
iPod Touch 2G
,
iPod Touch 3
,
iPod Touch 3G
,
iPod Touch 4
,
iPod Touch 4G
,
jailbreak
,
new version
,
POI
,
sed
,
test
,
tethered
,
untethered
,
update
,
Verizon
,
джейлбрейк
,
приложения
,
приложения
,
скачать